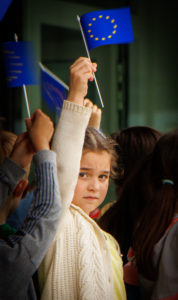 Pour célébrer l'anniversaire de la déclaration de Robert Schuman, les élèves des sections maternelle et primaire de l'école ont chanté avec la chorale menée par Micaël Berger l'hymne européen dans les trois langues de section.
Une moment aussi émouvant que fédérateur pour nos élèves !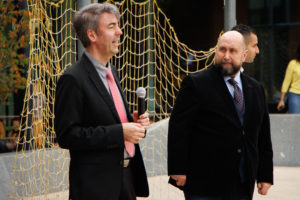 To celebrate the anniversary of Robert Schuman's declaration, the pupils of the nursery and primary sections of the school sang the European anthem in the three section languages with the choir led by Micaël Berger.
A moment that was as moving as it was unifying for our pupils!
Um den Jahrestag der Erklärung von Robert Schuman zu feiern, sangen die Schülerinnen und Schüler der Vor- und Grundschule gemeinsam mit dem von Micaël Berger geleiteten Chor die Europahymne in den drei Sprachen der Sektionen.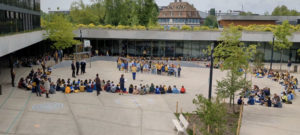 Ein ebenso bewegender wie verbindender Moment für unsere Schülerinnen und Schüler!